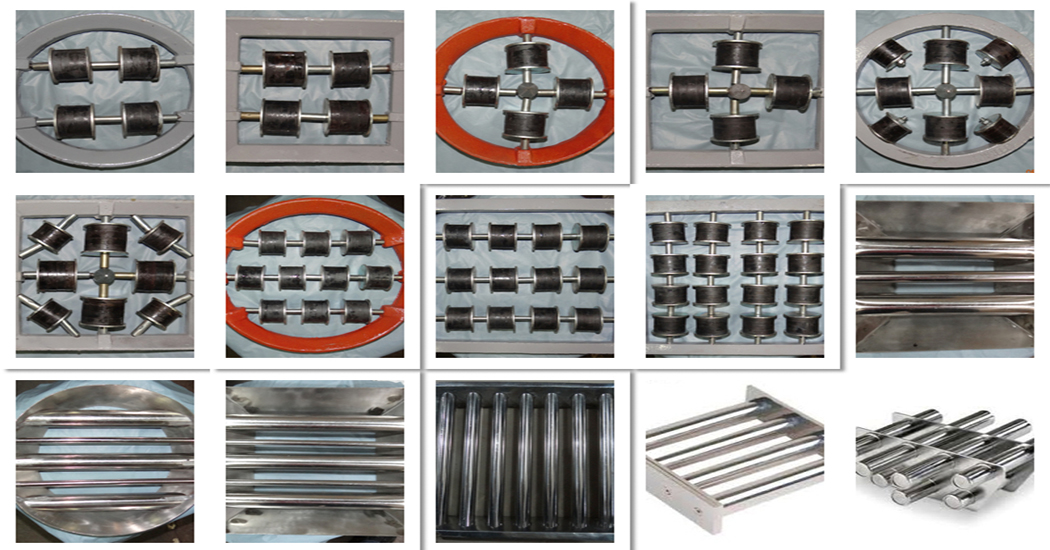 hopper magnets best way to separate iron particles from grains
Food safety is a high-priority matter for justifiable global development both quantitatively and qualitatively. In recent eras, the opposing effects of unexpected pollutants on crop quality have threatened both food security and human health. Heavy metals and metalloids (e.g., Hg, As, Pb, Cd, and Cr) can disturb human metabolomics, contributing to disease and even mortality. Therefore, this review focuses on and describes heavy metal contamination in soil–food crop subsystems with respect to human health risks. It also explores the possible geographical pathways of heavy metals in such subsystems. An in-depth discussion is further offered on physiological/molecular translocation mechanisms involved in the uptake of metallic contaminants inside food crops. Finally, management plans are proposed to regain sustainability in the soil–food subsystems.
Now, let's talk about the solution:
As we know that it is very easy to extract ferrous and metal contaminants from grain material by using magnets. So, to get rid of this issue, we can use hopper magnets in our grain mill or food industry. We knew that it's a huge problem to find and throw out ferrous and metal contaminants from grain material, Hopper magnets can make our task easy. Though Hopper magnets are used in many kinds of industries such as the electrical industry, chemical industry, oil industry, food industry, mine and milling industry, plastic industry, etc.
How Hopper magnet works:
When a cross-section of the hopper magnets OR magnetic grill is seen it consist of hollow tubes filled with a series of the magnet. With a compact arrangement of magnets, it is ensured that not even a small space is left uncovered of magnetic activity in the magnetic grill. One can conveniently place the magnetic grill in the hopper and start feeding raw material as the hopper magnet is already in action to clean contaminants.
Cleaning can be carried out manually when they are put to use in easily accessible areas. For areas in process line which cannot be conveniently reached self-cleaning or automatic cleaning models of the magnetic grill can opt.